What Factors of Robot Vacuum Cleaner
You Need to Consider?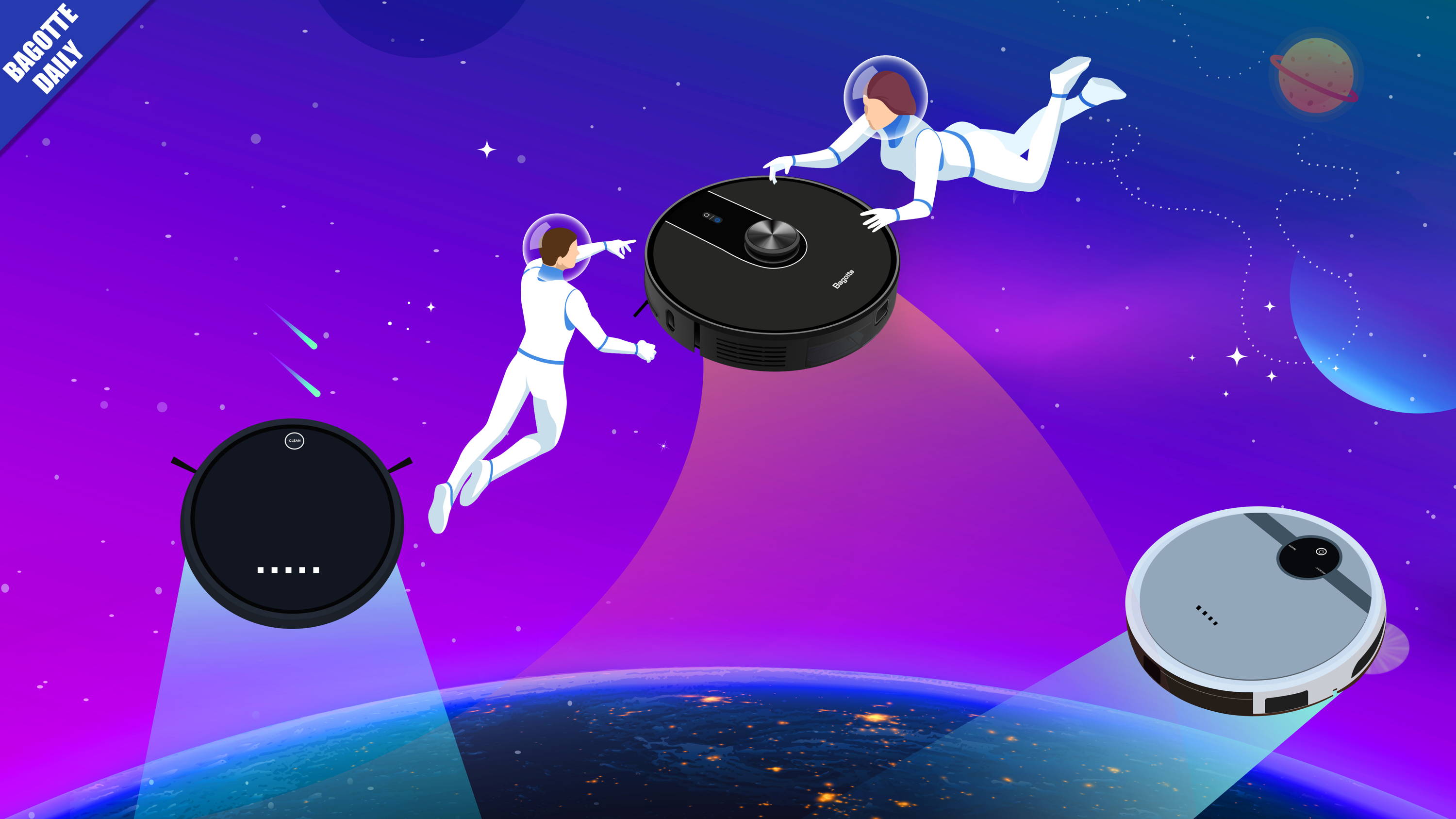 Maybe you wanted to buy a vacuum cleaner robot to finish your home cleaning tasks a long time ago, but you do not know what features it should have and what functions it should perform. Or maybe you already have one at home, but it does not meet your expectations and you want to try a new one.
For the problems mentioned above, I believe that has drove you crazy. But take it easy and let me guide you in this article which we would review relative features, advantages and abilities for your suitable choose.
The Suction Power is one of the most important aspects regarding the performance of a robot vacuum cleaner. The suction motor is what makes the robot able to vacuum dust, debris and dirts from the floor and then deposit it in the dust box.
" Therefore, the suction power motor of the robot vacuum cleaner will define its suction capacity. "
Normally we can find robot vacuum cleaner with a power of 1500Pa to 2000Pa. This is an acceptable level suction for robot vacuum cleaner to perform an efficient and complete cleaning job. However, if you want a higher performance, you can choose a robot with stronger suction power.
To achieve a efficient cleaning, robot vacuum cleaner uses various sensors that allow them to detect and avoid obstacles, falls down stairs, measure and complete programmed areas correctly, automatically return to the charging base to charge, etc.
These sensors activate programmed behaviors that will define how the robot will respond, so each model and type of robot will react differently.
Talking about the noise, we all wish our robot can work quietly, or with as little noise as possible. To solve this problem, different companies and manufacturers use different technologies to reduce the noise output of their robot vacuum cleaners. Some are conventional, others exclusive to specific companies.
" Robots with a noise level between 50dB and 60dB are perfect for you can sleep peacefully on the sofa while they work without you noticing. "
Of course, the lower noise level of the robot, much better.
The battery capacity is definitely another important point to consider when you want to value a robot vacuum cleaner, since the battery will define the duration and the working time of the robot vacuum cleaner.
Normally, robot vacuum cleaners use lithium batteries, which allow them to complete the cleaning tasks in an average time of 120-150 minutes continuously, depending on the suction motor and the programmed functions, some can last longer, others less . There are also Ni-hm batteries, which are less expensive but with a shorter duration life.
You also need to consider the battery charging time. Robot vacuums with fully recharge in 4h-5h can be acceptable. There are some models can fully recharging in 2h-3h.
To provide you a pleasant and complete cleaning task, robot vacuum cleaners use different types of cleaning modes, usually include the following:
Auto: This is the general cleaning mode. It starts with the robot vacuuming from the beginning, to then go through different spaces in the home and finally complete its cleaning cycle by returning to the charging base.
Spot: This is the specific cleaning mode. You can use it to specifically clean a dirty area in your house.
Turbo/ Max: In this mode, the robot increases its suction capacity to the maximum to pick up the most dirt and dust.
Edge: Use this mode to clean edges and corners.
Quiet: In addition to what we already mentioned about low noise, this mode allow you to control the noise level of your robot its cleaning.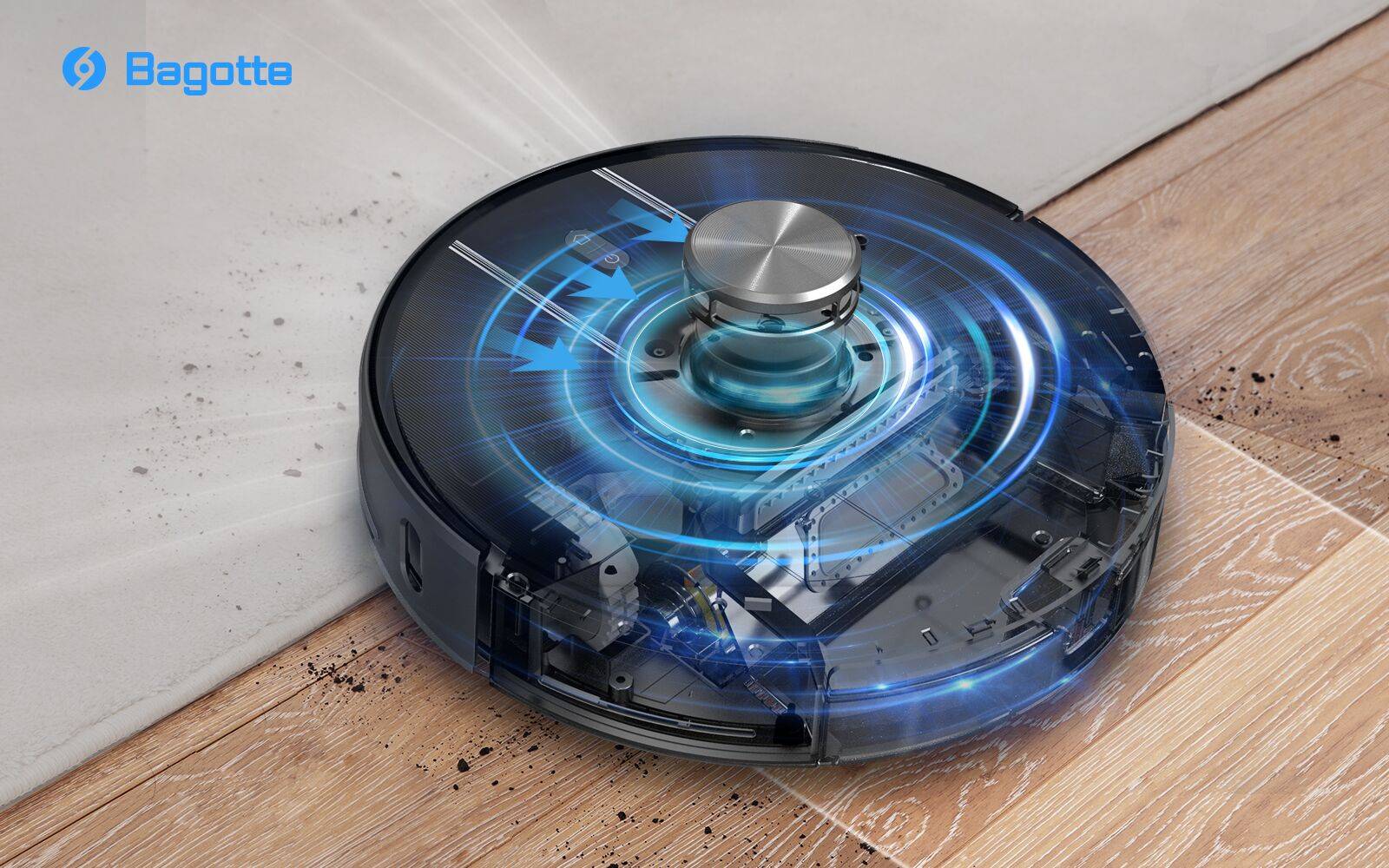 Most robot vacuum cleaners in addition to being able to program it manually, they also include the control remote to run it from the comfort of your sofa. Furthermore, you can find some robots already include an APP system that allows them to receive instructions through voice assistants, such as Alexa.
A robot vacuum cleaner cannot be complete if it does not have a place to put the collected dust and dirts. Therefore, I want to assume that all robots have their built-in dust-box. However, the size and dimension of this garbage box will depend on each model and the size of the robot.
" Generally, robot vacuum cleaners use a dust box that ranges from 1.4L-1.6L of storage capacity. "
Even the most modern robots are have been tested to deposit the full dust stiraged from the dust box to the garbage container, saving you the time of removing the dust box to empty it and then replacing it each time it is full.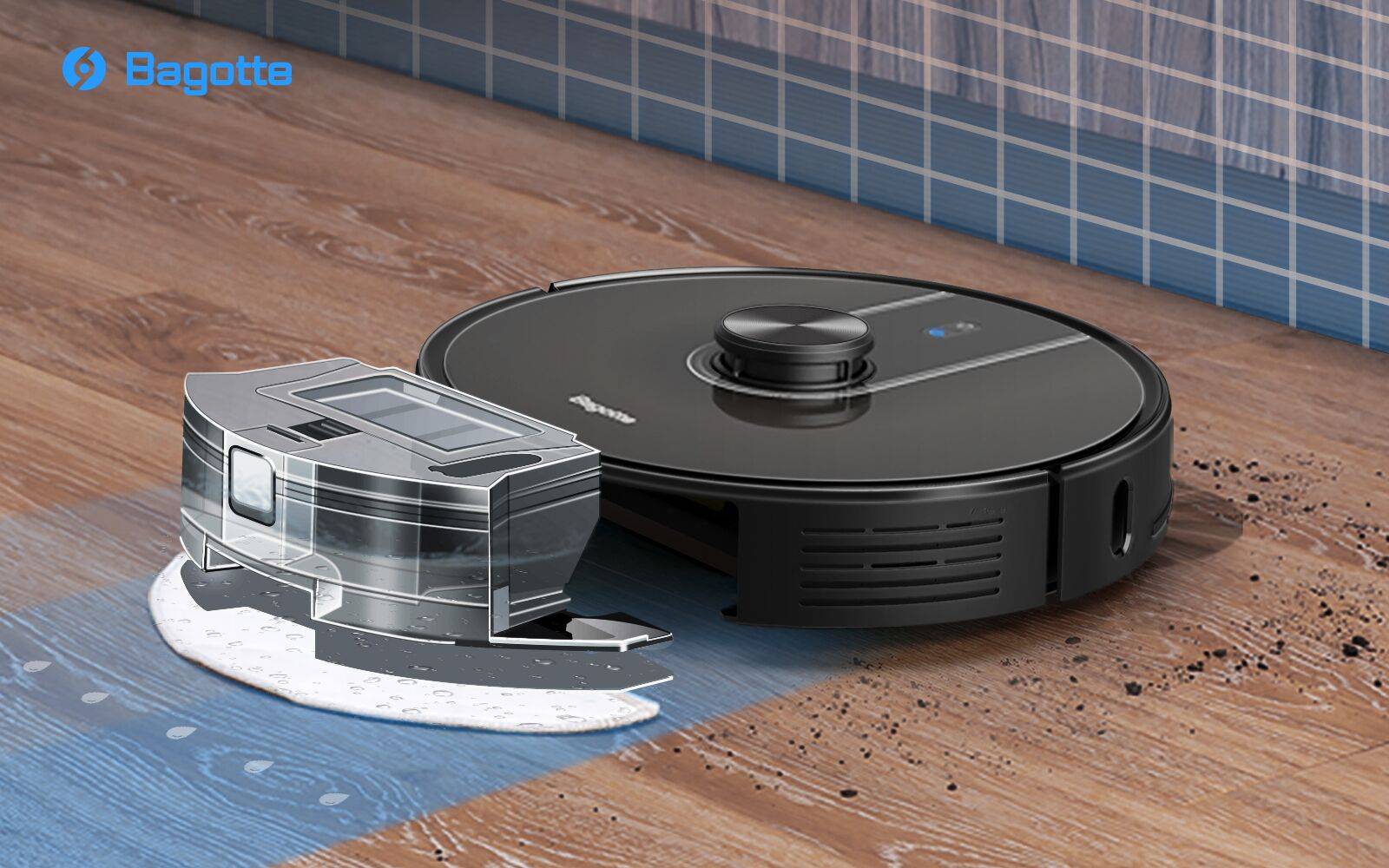 The filter helps to ensure that the air that is expelled from the robot is kept as clean as possible. It can retain the dust particles contained in therobot vacuum cleaner, protecting you you from allergies and viruses that can cause sneezing or respiratory illnesses.
We can find 2 types of basic filters:
Primary filters retain the the large particles and dust, ensuring it doesn't go back to the floor or carpet.
Secondary filters are used to filter the smallest particles and allergens.
Usually the robot vacuum cleaners are equipped with these double filter.
In addition, the package includes some equipment and accessories that complement and help the the robot vacuum cleaner to complete the tasks correctly:
A:Charging base.
B:Brushes.
C:Magnetic strip.
D:water tank.
It is important let you know that not all robot vacuum cleaners include all accessories in the purchase, some will need to be purchased separately. But this must be explained by your seller directly or mentioned on their purchase site.
It's time to choose your robot
Now that you know more about robot vacuum cleaners and their main functions, you can decide which is more suitable and convenient for you need according to your cleaning home needs.
Remember that a good choice is a good investment!
If you want more information about a specific robot vacuum cleaner, you can enter the following link for more information: https://bagottelife.com/
-If you have any questions or suggestions, you could join our Bagotte-Forum to communicate with others!

-If you are interested in our blog, you can register E-mail on the blog page to get our blog push information at the first time!
Isui, a design expert specializing in smart home products. Served as a consultant for many well-known smart home brands. His product research report has been rated as the best evaluation standard.