Why the BS900 Cordless Vacuum Cleaner is a good choice for you?
Why the BS900 Cordless Vacuum Cleaner is a good choice for you?
Why the BS900 Cordless Vacuum Cleaner is a Good Choice for You?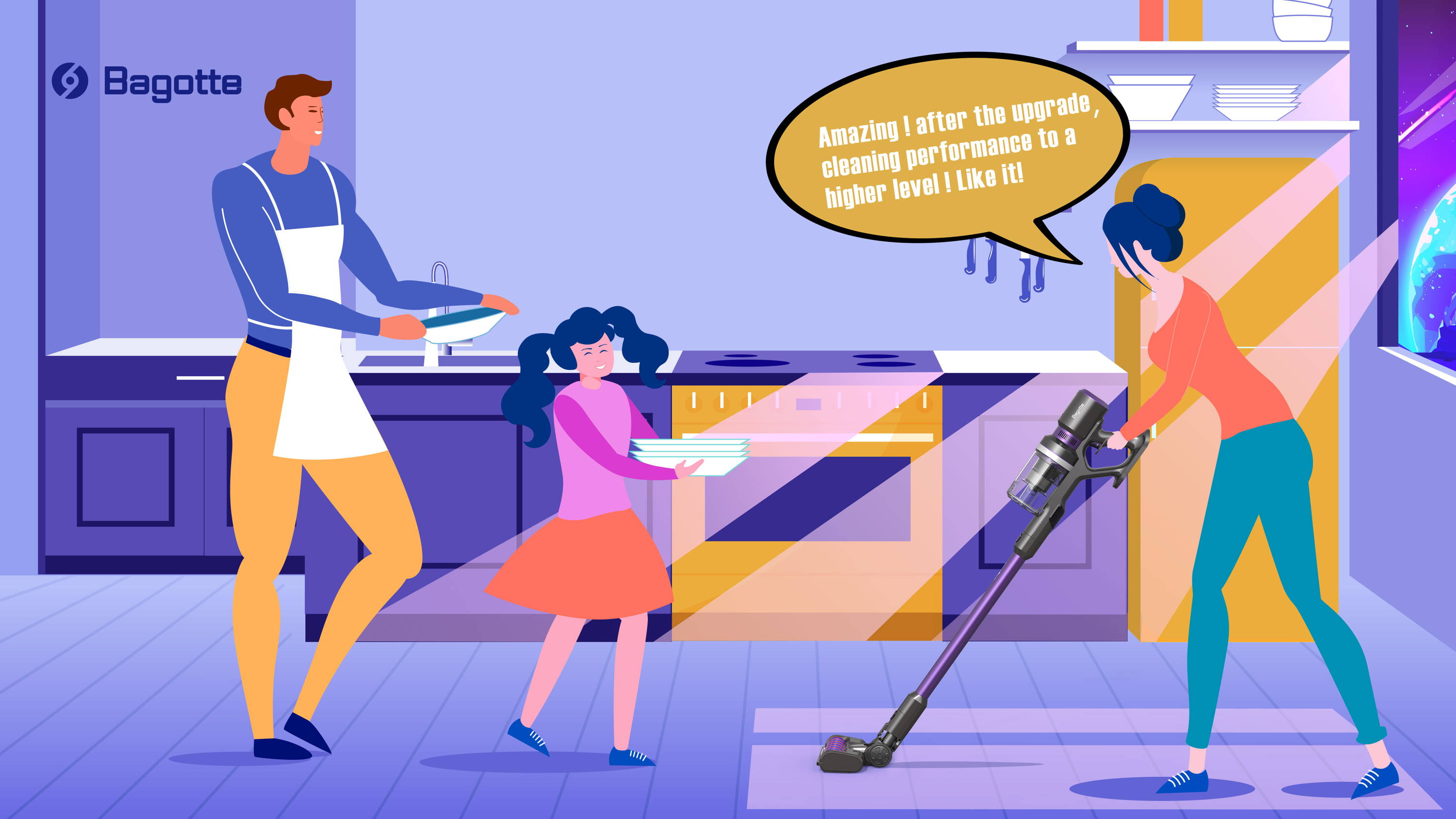 Nowadays, the need to keep a clean home and the advancement of technology has made cleaning products such as cordless vacuum cleaners are more and more required in people's daily life. Today we will review the BS900 Cordless Vacuum Cleaner on its features and advantages in relation to the BS800 Cordless Vacuum Cleaner, and also will compare with other similar cordless vacuum cleaner.
BS900 Cordless Vacuum Cleaner, which is an upgrade to BS800, equipped with 25KPA power suction, up to 55 minutes of running time, with longer battery and charging time of 2-3 hours, and with a hard floor brush and carpet brush included for more efficient cleaning of your home.
- Cost effective
If your current cordless vacuum is not strong enough to suck up the food debris or dust that have been spread on the floor, don't worry, BS900 has a 400W motor, with a rotation speed up to 1500 rpm, and an ultra-strong suction power up to 25k, which powerful enough to keep your house very clean. Sounds great right?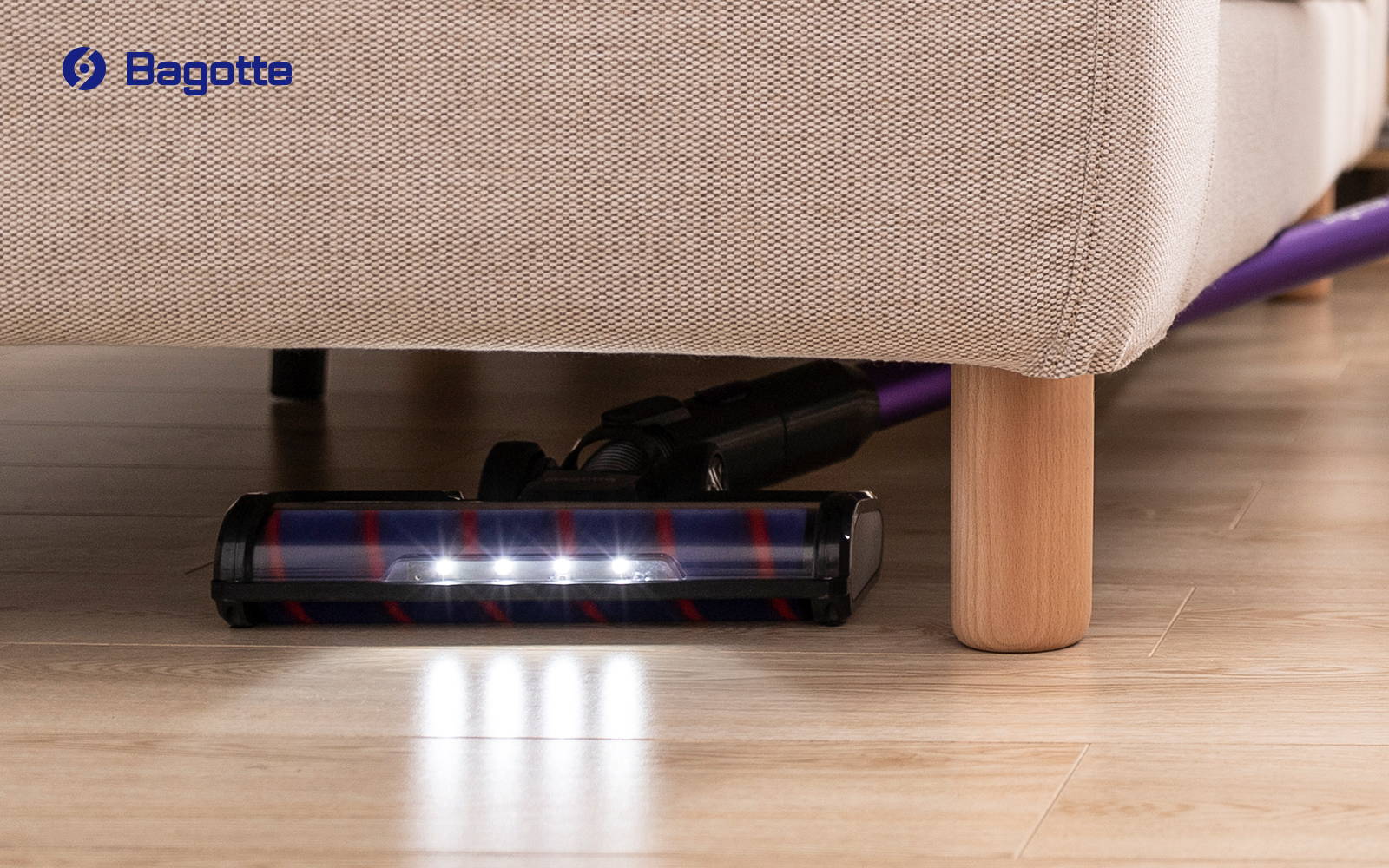 - Maximizing cleaning time

I know, everybody has many occupations and our time is very limited, so as long as we can minimize the time we dedicate to cleaning, we will have more time to complete other pending tasks. For that, BS900 has excellent wireless runtime distributed as follows:
● 55 minutes at 7KPA ,
● 20 minutes at 13KPA ,
● 8 minutes at a maximum of 25KPA
In this way, if you have enough time, you can choose a 7KPA suction cleaning, if your time is short choose 13KPA, and if you are in a hurry 25KPA is the ideal.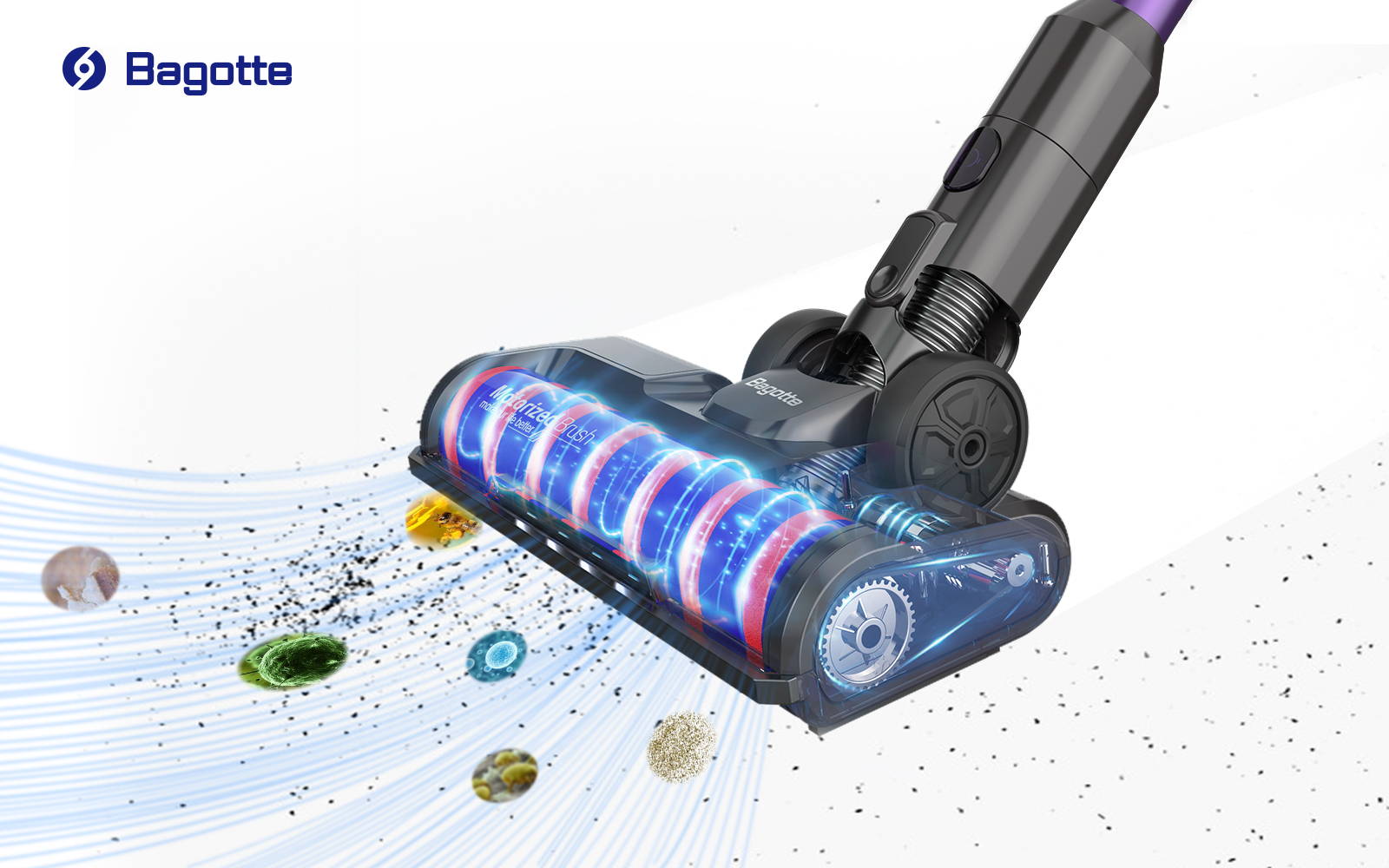 - Faster charging time

As mentioned, the time we spend doing something is very important, and it is tiring to be waiting a long time until our product is charged and finally can use it again. Therefore, the BS900 uses a battery with a super fast charging function that allows a full charge in only 2-3 hours, allowing us to save time.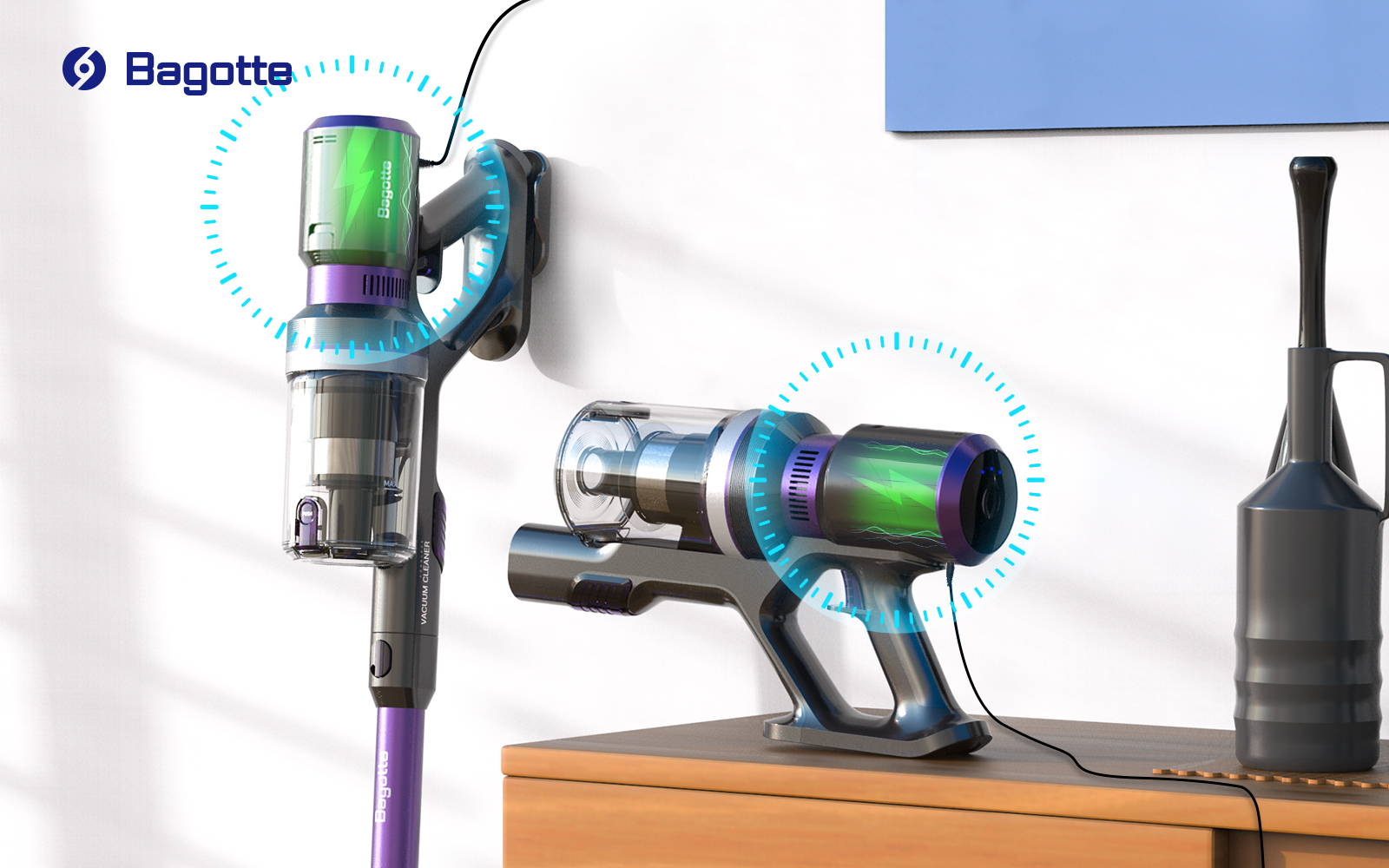 - Clean your floor and carpet at your comfort

Because cleaning on different types of floors is often complicated, BS900 includes two cleaning brushes, one cleaning brush for hard floors and one carpet cleaning brush. In addition, it brings two additional cleaning devices that you can use according to your needs.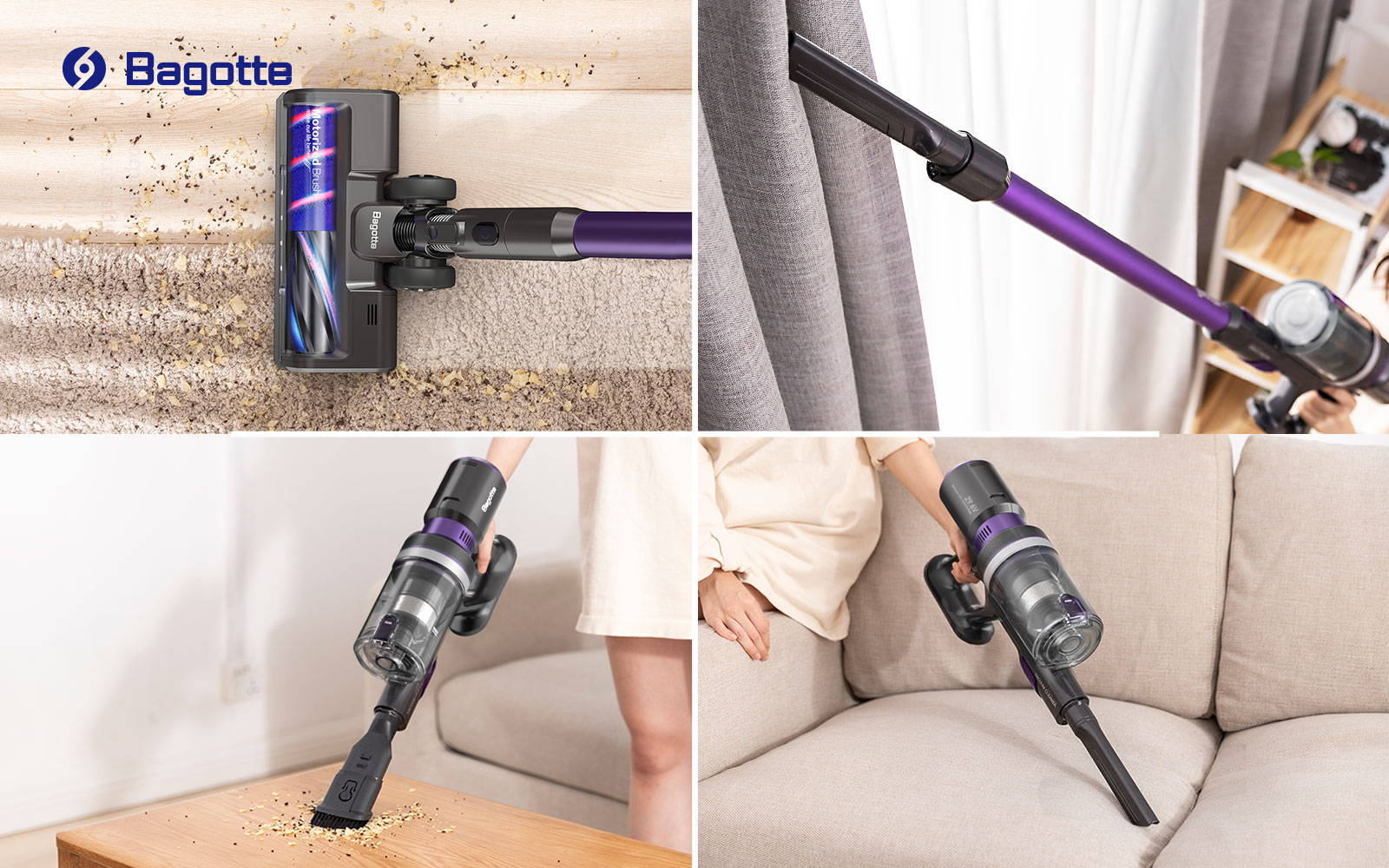 - Collect much more dust

The dust container is 0.6 large and removable, enough to collect the dust from the floor and carpets. Moreover, it has a button that allows you to open the lid of the container and easily empty the dust collected into the wastebasket.
- The dust cannot take refuge in the darkness more

Like its predecessor, it uses LED light in front of the vacuum for night vacuuming and clean in dark and hidden places, where debris and dust take refuge and go unnoticed.
- Stylish decoration in your home

It is designed with a black-purple cover and has a bracket that allows you to fix it on the wall, complementing your home with an elegant and attractive decoration.
Now we review the main improvements of the BS900 over theBS800, its predecessor, to give you a better understanding and to help you in choosing your new cordless vacuum cleaner.

- Suction power capacity:
BS900 has a suction capacity of 25KPA, while the BS800 of 23KPA.
- Efficient cleaning time:
BS900 has 3 speed modes: 55 minutes for 7KPA,20 minutes for 13KPA and 8 minutes for a maximum of 25KPA.
On the other hand, BS800 has only 2 speed modes: 15 minutes at the highest speed and 30 minutes at the lowest speed.
- Charging time:
BS900 recharges in a maximum time of 2-3 hours, while BS800 of 4-5 hours. Definitely more efficient.
The table exemplifies the improvements between BS900 and BS800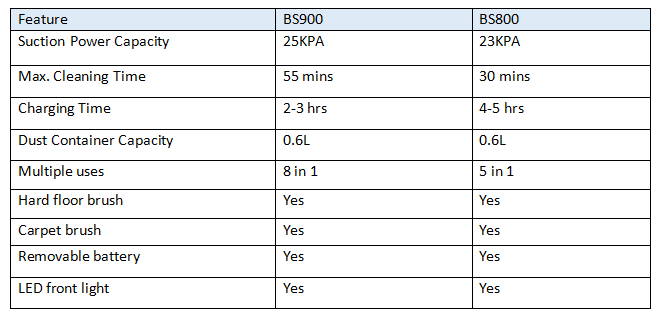 Now we will review features between BS900 with its Tineco A11 Master.

- Power-Voltaje: The brushless motor voltage of BS900 is 400W, while Tineco A11 Master has 120W, which means a more powerful motor of BS900.
- Runtime: BS900 runtime is up to 55 minutes in mode1, while Tineco A11 Master up to 50 minutes. However, in mode 2, BS900 up to 20 minutes and 8 minutes at a maximum KPA.
- Dustbin capacity: The dust recipient capacity in both is 0.6L, which indicates that both are good at collecting dust and debris.
- Charging time: The BS900 charging time is about 2-3 hours, while Tineco A11 Master about 4-5 hours.
- Multi-Use: Both can easily be converted to a handheld vacuum cleaner to clean corners, stairs, etc.
- Design style: Another aspect is that the compact BS900 container is much more comfortable and easy to empty the dust, as well as to disassemble and wash it.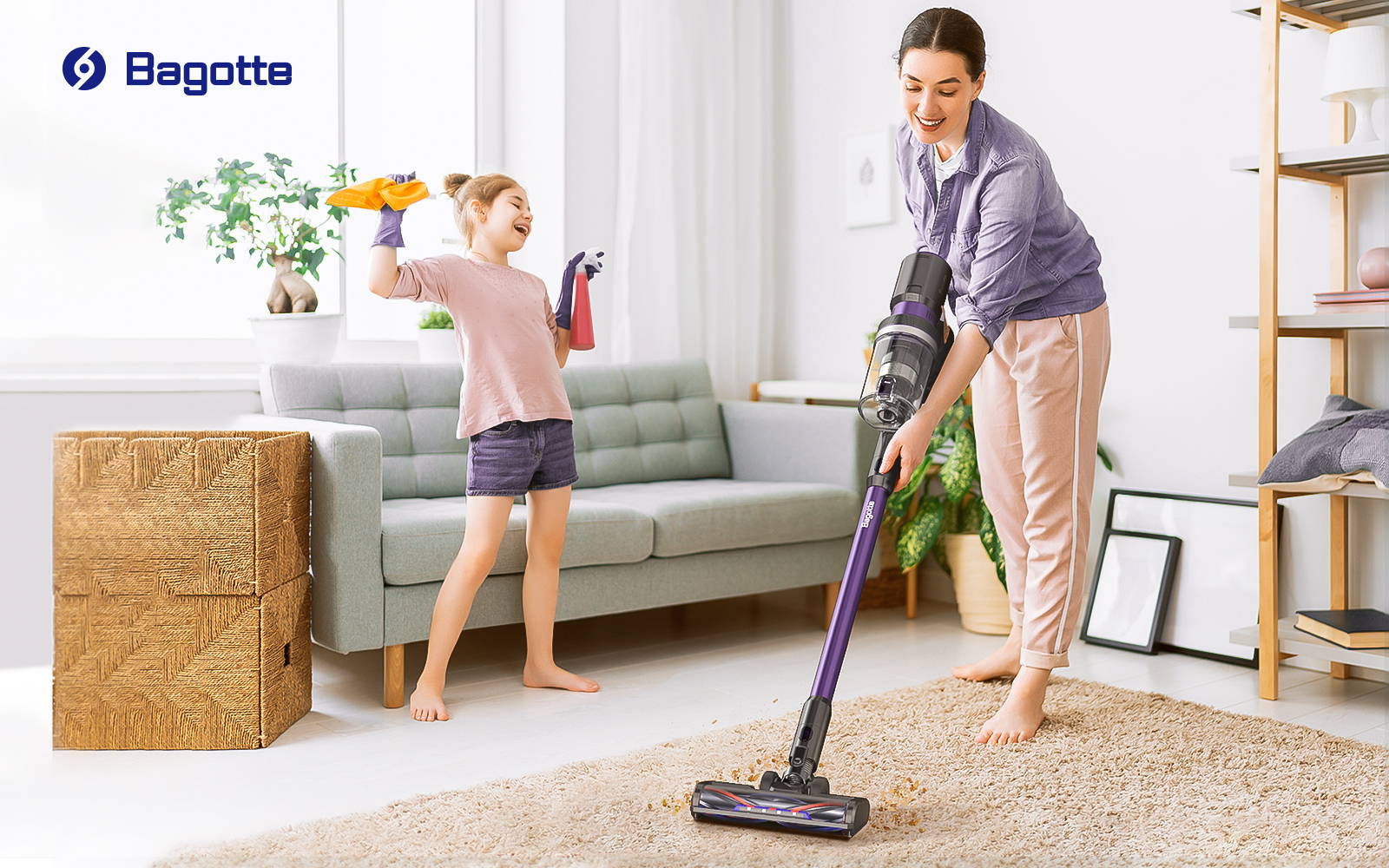 As we see, BS900 has a pretty good improvement and higher performance over other versions and products of the same type. Therefore, it is undoubtedly a very good investment for your cleaning needs and maintaining a much cleaner home than before. I'm sure that you will be fascinated with BS900 when you get it.
-If you have any questions or suggestions, you could join our Bagotte-Forum to communicate with others!

-If you are interested in our blog, you can register E-mail on the blog page to get our blog push information at the first time!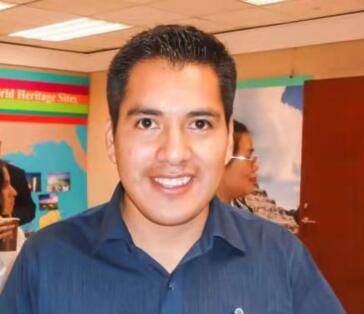 Isui, a design expert specializing in smart home products. Served as a consultant for many well-known smart home brands. His product research report has been rated as the best evaluation standard.
Latest posts by Isui (see all)
Subscribe to Blog via Email
Enter your E-mail address to subscribe to this blog and receive latest blog posts